Tanalian Aviation Guest Reviews
Over the years Tanalian Aviation has had the pleasure of flying our guests to some of Alaska's most remarkable places. Here are a few guest reviews from past trips with us.
We would love to hear from you. Please take the time to submit your own review and share your experience with Tanalian Aviation.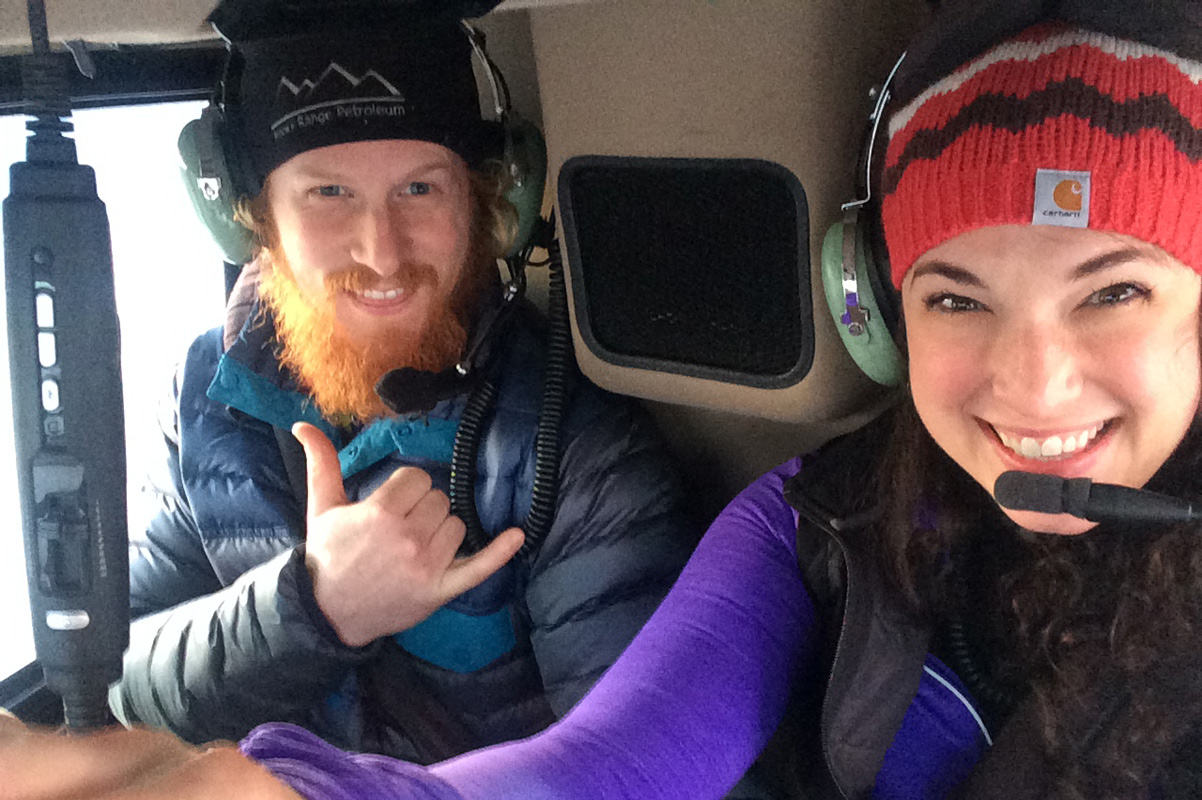 What an AWESOME adventure!!!
We were picked up from our hotel by Evan and Erin, taken to the hanger. We met our pilot was Pablo, he took my sister (Tammy) and I out over the breathtaking scenic landscapes, and gave a very informative tour. He flew low and slow over the glaciers, doing a second pass for us to see as much as possible - before a gentle landing near the Knik Glacier.
Although we had an unexpected "extended" tour.. 🙂 - we had the best time! Pablo was fantastic...cannot speak more highly of an experienced, knowledgeable, friendly & warm guy! ..We returned back to the hanger with another pilot, Josiah, another knowledgeable and friendly guy.. We had brilliant time out in the snow and up in the air - highly recommend Tanalian Aviation. From two Aussies, who haven't seen all that much snow or picturesque landscapes - this was awe inspiring and flat out breathtaking!!! Hats off to Pablo!!!!
03/26/2017 - Carolynn Wade
Chartered to inspect a remote property for a property appraisal. Pablo was the pilot and could not have been nicer. I have chartered with many different companies over the years and felt very safe with Pablo, who was very careful and very considerate in making sure he did all he could to make the job go well. The aircraft condition was pristine, it was a pleasure.
03/21/2017 - Stan Dunagan
Experience of a lifetime
A surprisingly quiet, tranquil helicopter ride into the mountains, just MARVELOUS. Pablo was fantastic, an experienced, friendly pilot who made us want to come back for more. Thanks again!
Paul B.
03/04/2017
Spectacular Pilot, We had a Blast!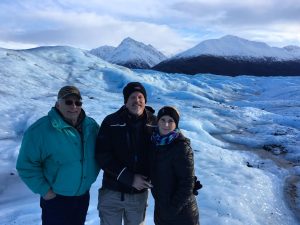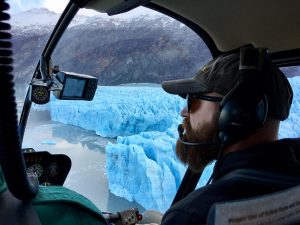 Josiah was a spectacular pilot and flew the Raven like it was an extension of his mind! Safety and comfort were paramount with the experience. We had a blast! Awe struck by the beauty of the mountains, water and glaciers. We were up here on business and took some time to enjoy a spectaculur tour to celebrate Veteran's Day with our Paw! We will definitely be back!
Thank you Tanalian Aviation
I had a chance to call the folk at Tanalian Aviation to order some apparel and had a chance to speak to all of the folks via speaker phone..I wanted to thank them for spotlighting Heli Aviation as it's a very small segment of the aviation industry..I wanted them to know I was a newbie in to the rotorcraft industry and their constant discussions on their TV show regarding safety and safe aeronautical decision making is very heartfelt and genuine. The discussion about the clouds, weather and wind are very comforting knowing I am being ingrained with the same safety information and these folks have been doing it for years and years..
I wish all of you safe flying...I know your clients are in very capable & safe hands.
V/R..Chris
10/24/2016
"Breathtaking and spectacular views you will ever see"
I am so grateful for Tanalian Aviation and the life time experience that they provided for my daughter and I. It was my daughters 10th birthday and it was a surprise gift to land on a glacier in a helicopter and play on 500ft of ice underneath of us! It was one of the most breathtaking and spectacular views you will ever see.
Our pilot was very accommodating and gave so much interesting facts of nature all around us, it was great! The entire experience was unforgettable and it is a day neither my daughter nor I will ever forget.
Thank you Tanalian, we can't wait to do it again!!
"The most Comfortable and Thrilling Tour"
Tanalian Aviation and their personnel, Joel, Josiah and Pablo provided my wife and I with a once in a lifetime experience. Their friendliness and attention to safety made the helicopter tour and glacier landing comfortable and thrilling. I would 100%
recommend this tour and Tanalian to anyone going to Alaska! See some of Alaska's majesty in a most unique way.
"The Best Tour EVER"
We went out with Pablo three weeks ago to Knik Glacier and it was truly amazing. He was fantastic about putting me in great positions for the best photographs which is important since I'm a photo. He would go higher, lower, make a second (or third) pass, and find great angles. We absolutely loved our trip and would recommend it a hundred times over.
"Great & Professional Company"
We wanted to get married on a glacier and decided to use this company after speaking with Joel, the owner. He was very patient with all of our million questions and dozens of phone calls! In typical bride fashion I arrived at our pickup site over an hour late, but our pilot, Josiah, was very kind and understanding about it. He even had some great suggestions for pictures! This is a great, professional company and we're already planning another trip up!
"The Best Tour"
My wife and I used Tanalian for a vow renewal on a glacier. Our pilot, Chuck, was great! Chuck is retired military and his aircraft handling abilities show it. The helicopter was clean, the pilot was prompt, entertaining, and knowledgeable! I would never dream of using another company!
"Best Wedding Ever!! Tanalian is the BEST!"
I cannot say enough good things about Tanalian Aviation... they made our big day an experience of a lifetime. We arranged our wedding with these guys to get married on Knik glacier, just outside of Palmer, AK. The people that work at Tanalian are really what makes that business so special. They are truly good hearted & go above and beyond to bring out the best. We had the best time for our wedding, thanks to them.
"Most amazing experience ever!"
It was without a doubt our favorite part of our vacation. We had the most amazing day of our lives and it wouldn't have been possible without Tanalian.
Our pilot Mark was amazing! He was very knowledgable, fun, enthusiastic and showed us some of the most amazing places on earth.
"Amazing Flight seeing experience!"
I recently led a photography workshop that focused on glacier aerials and we used Tanalian Aviation for our helicopter support. I can say that the experience far exceeded not only the expectations of my workshop participants, but my own expectations as well. Our pilot Mark was awesome!!
I would definitely recommend Tanalian and can't wait to use them again.
"Alaskan Highlight"
Tanalian helicopter tour was the highlight of our Alaskan vacation. Booking process was smooth and they responded promptly to emails or phone calls. Our pilot, Mark, was fabulous! Helicopter tours are absolutely the best way to take in the vastness and scenery of Alaska.
The glacier landing was the ultimate experience and Tanalian Aviation does it best!!
Submit Your Review
We'd love to hear from you! Tell us about your experience on a Tanalian Aviation Helicopter Tour.