Alaska's premier helicopter tour company, Tanalian Aviation specializes in creating exceptional sightseeing and glacier landing tours across the state.
Join us for a trip of a lifetime and experience Alaska's spectacular beauty from the sky.
Tanalian Aviation offers premier helicopter flightseeing experiences for you and your loved ones! With helicopters flying out of Merrill Field in Anchorage, AK and Port Alsworth, AK, we want you to have the Alaskan adventure that you've always dreamed about.
Helicopter Tours
Maintenance
Charter Flights
Salvage and Recovery
Choose from one of our popular tours or let us help create a custom flight experience that meets your needs from heli-hiking to proposals and weddings, we will help make your Alaskan experience memorable.
Tanalian Aviation also provides custom charter work for consumer and commercial purposes, along with exceptional maintenance services.
Guest Reviews
We are dedicated to making your Alaska Helicopter Tour an enjoyable, once in a life time experience.
Take a look at past guest reviews. → View More Reviews

What an AWESOME adventure!!!
We were picked up from our hotel by Evan and Erin, taken to the hanger. We met our pilot was Pablo, he took my sister (Tammy) and I out over the breathtaking scenic landscapes, and gave a very informative tour. He flew low and slow over the glaciers, doing a second pass for us to see as much as possible - before a gentle landing near the Knik Glacier.
Although we had an unexpected "extended" tour.. 🙂 - we had the best time! Pablo was fantastic...cannot speak more highly of an experienced, knowledgeable, friendly & warm guy! ..We returned back to the hanger with another pilot, Josiah, another knowledgeable and friendly guy.. We had brilliant time out in the snow and up in the air - highly recommend Tanalian Aviation. From two Aussies, who haven't seen all that much snow or picturesque landscapes - this was awe inspiring and flat out breathtaking!!! Hats off to Pablo!!!!
03/26/2017 - Carolynn Wade
Chartered to inspect a remote property for a property appraisal. Pablo was the pilot and could not have been nicer. I have chartered with many different companies over the years and felt very safe with Pablo, who was very careful and very considerate in making sure he did all he could to make the job go well. The aircraft condition was pristine, it was a pleasure.
03/21/2017 - Stan Dunagan
Experience of a lifetime
A surprisingly quiet, tranquil helicopter ride into the mountains, just MARVELOUS. Pablo was fantastic, an experienced, friendly pilot who made us want to come back for more. Thanks again!
Paul B.
03/04/2017
Spectacular Pilot, We had a Blast!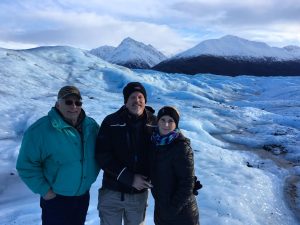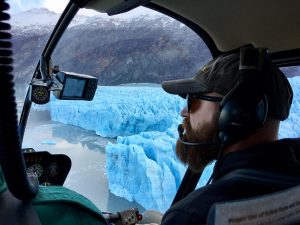 Josiah was a spectacular pilot and flew the Raven like it was an extension of his mind! Safety and comfort were paramount with the experience. We had a blast! Awe struck by the beauty of the mountains, water and glaciers. We were up here on business and took some time to enjoy a spectaculur tour to celebrate Veteran's Day with our Paw! We will definitely be back!
Organizations & Affiliations