Up Ship Creek Without a Paddle
We may call it "Up Ship Creek Without a Paddle," but have no worries, you've got a helicopter! Your best chance for moose, mountain goat, Dall sheep and even Beluga whale sightings!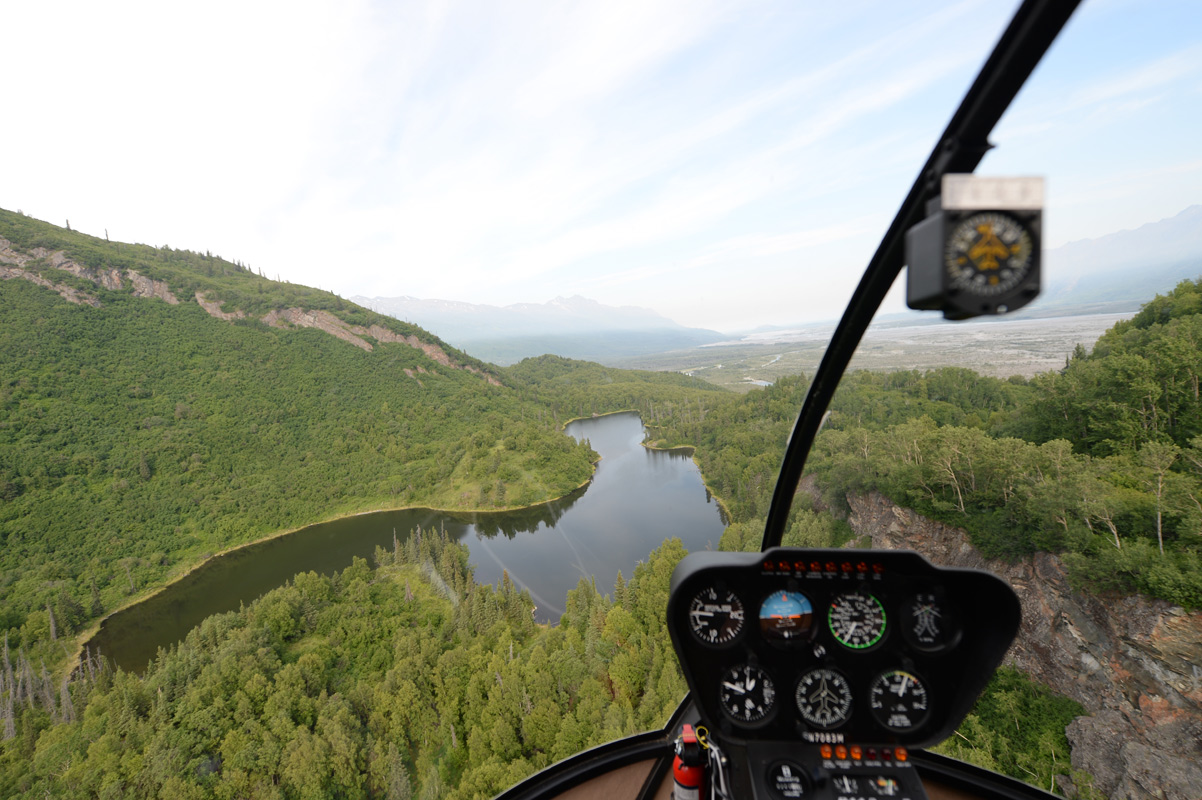 Leaving Merrill Field in the heart of downtown Anchorage, your flight will head east toward the front range of the Chugach Mountains and we meet up with Ship Creek at the Ft. Richardson Hydro-Dam. From there we head up Ship Creek to it's headwaters at the top of Indian pass, dropping into Turnagain Arm. As you climb up the creek on each side you have spectacular rural Alaska scenery just a few minutes from Alaska's largest city. This tour has great possibility of seeing moose and other wildlife.
Like many of our tours, this one takes you through the remote back country of Anchorage and is loaded with stunning views. The return flight that comes up the Turnagain Arm affords some prime Dall sheep and mountain goat viewing along the cliffs. Keep your eyes peeled for eagles and Beluga whales as we fly back up the coastline.